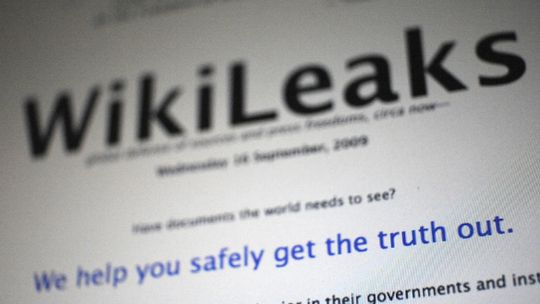 Wikileaks, the site founded by Julian Assange -
currently under protection in London by the Ecuadorian consulate on that city
- published recently the largest amount of secret files to date. A total of 250.000 records distributed to 5 major international news organizations.
The 5 major newspaper are The New York Times (USA), The Guardian (U.K), Der Spiegel (Germany), France Le Monde and El Pais from Spain.
The newspapers agreed to organized and classified records by date, country , destination, etc. All five papers have been publishing the records simultaneously.
Since
El Pais
was the only Spanish Language paper selected to received the records, it has focus its attention to information related to Spain and Latin America. Javier Moreno, the paper's main editor has said they will be publishing in the upcoming weeks secret information about Cuba, Colombia, Bolivia, Mexico and Venezuela. Secret information will include topics like the current conflicts in the region and also information about questionable practices of the U.S State Department and its consulates around the world.
El Pais
has said it will published the information in the original language as it was received to allow visitors to see documents exactly as were received from Wikileaks.
Related Media :
The Wikileaks Documentary -- Full Version
Article by 1to1languages.com| Spanish lessons online via skype
Blog Sponsor:
http://www.manhattantowingservice.com/2013/04/queens-ny-towing.html